Wider Professional Learning
We are proud to work with inspiring partners to provide high-quality, school-based professional development to teachers and educators at every stage of their careers.
Our evidence-informed offer complements the Early Career Teacher Programme and NPQs and supplements the excellent offers of our local curriculum hubs, specialist hubs and Research Schools.
Deans for Impact - Slides from March 23 Mentor Conference #3
Regional Advanced Instructional Coaching
Seven Teaching School Hubs across the East of England are running a pilot project in association with NASBTT to write and deliver a bespoke Advanced Instructional Coaching course, starting in January 2023.
NASBTT are keen to see this as a two-way process where we offer feedback on the programme materials and Sarah Bird, and I are working with Clare Haly at NASBTT to develop materials that really get to the heart of deliberate practice.
This course will focus on advanced instructional coaching theory and practical techniques. It is aimed at experienced mentors, lead mentors and those will some instructional coaching experience already.
This course is not for beginners to Instructional Coaching but rather for those wishing to advance their knowledge of the theory behind Deliberate Practice. It will offer support on how to set small action steps, supported by effective modelling to improve teaching and learning. We will explore examples of effective approximations of practice in a low-stakes way, supported by precise feedback, and culminating in recomposition of practice in a lesson context. We will also offer video examples of this in practice with both primary and secondary mentors which can be shared in your context.
Delegates would have the ability to access all the training materials to be able to use for subsequent training in their own settings.
The course will run over five sessions on the dates below. To receive the NASBTT Advanced Instructional Coaching certificate, participants need to attend all five sessions:
| | | | |
| --- | --- | --- | --- |
| Session 1 | 24th January 2023 | 4.00-5.45pm | Online (Introduction) |
| Session 2 | 31st January 2023 | 4.00-5.45pm | Online |
| Session 3 | 14th March 2023 | 4.00-5.45pm | Online |
| Session 4 | 9th May 2023 | 4.00-5.45pm | Online |
| Session 5 | 14th June 2023 | 4.00-5.45pm | Online |
The cost for the five-session course is:
For this cost, providers may send as many colleagues as they wish on the course, as long as they are experienced in instructional coaching.
Please find attached a flyer about the course to share with your colleagues.
To register your school/organisation for this course, complete the form here: https://forms.office.com/r/U1dAGALp33. The closing date for registrations is 12pm on the 15th of December.
Once you have registered your organisation, we will contact you to request the names and email addresses of your colleagues who will be attending the course, so we can contact them directly with Zoom links for the sessions. Please ensure that colleagues attending the course have all the session dates saved in their calendars, as they will need to attend all five sessions in order to receive the NASBTT Advanced Instructional Coaching certificate.
If you have any questions about this course, please contact Pauline Haslam at Phaslam@swchs.net
Mental Health Matters: Translating Evidence into Practice in Classrooms
When:

| | | |
| --- | --- | --- |
| Thursday 10th November 2022 | 3.45-5.00pm | Online - Zoom |
| Monday 5th December 2022 | 3.45-5.00pm | Online - Zoom |
| Monday 16th January 2023 | 3.45-5.00pm | Online - Zoom |
| Thursday 23rd February 2023 | 3.45-5.00pm | Online - Zoom |
| Thursday 23rd March 2023 | 3.45-5.00pm | Online - Zoom |
| Monday 22nd May 2023 | 3.45-5.00pm | Online - Zoom |
Why:
With an 81% increase in referrals for children and young people's mental health services reported last year school staff are increasingly reporting on the challenges they experience around young people's wellbeing and ability to engage with learning.
In response to this increasing need, Unity Teaching School Hub, Unity Research School and the Psychology in Schools Team (Norfolk and Suffolk NHS Foundation Trust, NSFT) are working together to deliver a programme of seven interactive training sessions for education staff on young people's mental health identifying how it might impact their engagement in the classroom, and what staff can do to help. It is hoped that these training sessions will enhance staff's knowledge and confidence with managing the current challenges they are experiencing, providing them with practical ways they can support young people every-day as part of their routine classroom practice.
What:
The programme is produced in collaboration with school staff to ensure that the content feels relevant to the current issues school staff face and the skills taught are transferable to the classroom with ease. The sessions will include up-to-date information, grounded in the appropriate theory and research, and will be delivered by experienced clinicians working in the NHS with young people presenting with mental health need. The hope is the content will de-mystify mental health for school staff and develop new skills to support them every day in the classroom as they juggle the demanding role of educating children but also supporting them pastorally.
The series of twilight sessions, each lasting 75 minutes, will be easily accessible through a virtual platform. They will provide participants the opportunity to grow knowledge on such a vital aspect of learning in schools and consider ways to implement evidence-informed practice in their context. The series launches in November and runs through the autumn and spring term to support participants in schools across Suffolk.
The topic areas, which are designed to cover material and practical application for staff working in primary, secondary and special schools includes:
• The essentials to know about young people and the developing brain
• Supporting emotion regulation in the classroom
• Communication strategies- how to get the best out of young people
• Understanding the function of behaviour and opportunities for support
• Adverse childhood experiences and the importance of relational strategies
• Anxiety in focus; proactive and reactive strategies
• Building resilience and helping young people thrive
• Current challenges for today's young people
Who:
Dr Beth Mosley MBE (Consultant Clinical Psychologist, NSFT) who is leading on the project with Andy Samways (Director of Teaching School Hub, Unity Schools Partnership)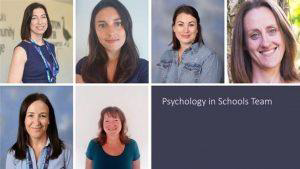 ---
Other training and resources:
The National Association of School-Based Teacher Trainers
Teacher Educator Subject Network Free Events
We know that time is a precious commodity for school staff and our Teacher Educator Subject Networks (TESN) are designed to be a 'one-stop shop' of subject specific support and advice for those working with trainee teachers.
Register today for free access to NASBTT's Teacher Educator Subject Networks.
---
The benefits of Unity Teaching School Hub's membership of NASBTT extend to our partner schools:
| | |
| --- | --- |
| | The National Association of School-Based Teacher Trainers (NASBTT) represents the interests of schools-led teacher training provision in relation to the development and implementation of national policy developments. Our members include SCITT providers, School Direct Lead Schools, Teaching School Hubs and HEIs as well as a range of other organisations involved in the education and professional development of teachers. We have more than 250 members representing in excess of 12,000 individual trainees. |
Details of NASBTT's services and how to access them can be found here. If you or another member of one of our partner schools would like access to the NASBTT Members Hub, please contact us and we will request access on your behalf.
If you have any questions about any of NASBTT's services, please contact Alison Hobson, stating Unity Teaching School Hub in your correspondence. Please note that correspondence and registrations which do not accurately record your Teaching School Hub name may result in a delay to your request or information being processed.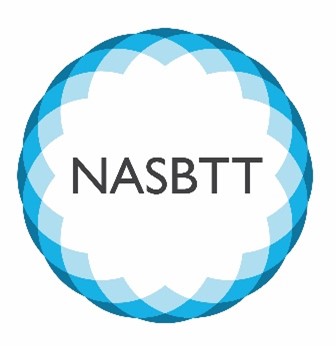 Curriculum Hubs
Unity Teaching School Hub links teachers and educators, schools and education settings to curriculum hub programmes including:

Research Schools Network
Unity Teaching School Hub signpost to Research Schools Network programmes, including the Twilight series and modular programmes.
Unity Research School (including Ipswich Associate Research School)
The East London Research School

/_site/data/files/attachments/6F7C1B5FBBD20C36A24F725B17A3435D.pdf/_site/data/files/attachments/6F7C1B5FBBD20C36A24F725B17A3435D.pdf