Early Career Teachers
September 2021 welcomes the introduction of the Early Career Framework (ECF) for all new teachers. The ECF reforms, a key part of the government's teacher recruitment and retention strategy, give all Early Career Teachers (ECTs) a statutory entitlement to two years of high-quality training and in-school mentor support.
The Early Career Framework is the evidence base which underpins this entitlement, setting out what all ECTs should learn about and learn how to do in five key areas: behaviour management; pedagogy; curriculum; assessment and professional behaviours during the first two years of their careers. The ECF is not an assessment tool, as ECTs continue to be assessed against the Teacher Standards.
Unity Teaching School Hub provides a high-quality, fully-funded programme over two years, in partnership with Ambition Institute, for early career teachers and their mentors.
Join the Unity Teaching School Hub Early Career Teacher Programme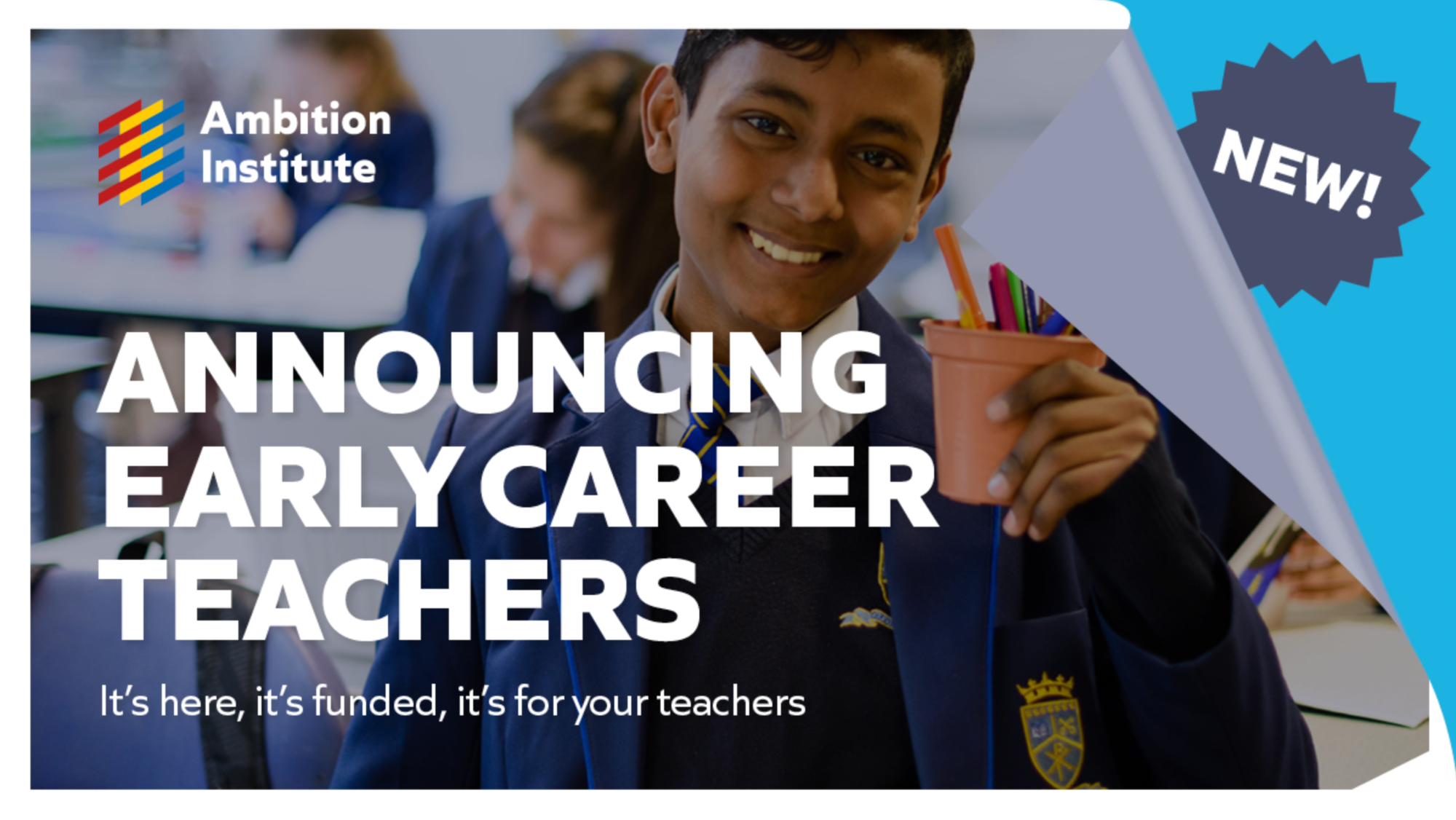 Key takeaways for schools
'NQT' and term Newly Qualified Teacher is replaced by 'ECT' and Early Career Teacher
Induction period for ECTs is lengthened to two years
The Mentor role has been introduced, separate to the role of the Induction Tutor
Funding ensures protected time for ECTs and Mentors to hold high-quality instructional coaching conversations
10% timetable reduction in Year 1 for ECTs, plus a 5% timetable reduction in Year 2.
Important links
Join the Unity Teaching School Hub Early Career Teacher Programme

To visit the Early Career Teacher programme with Ambition Institute page, click here.