Early Career Teachers with Ambition Institute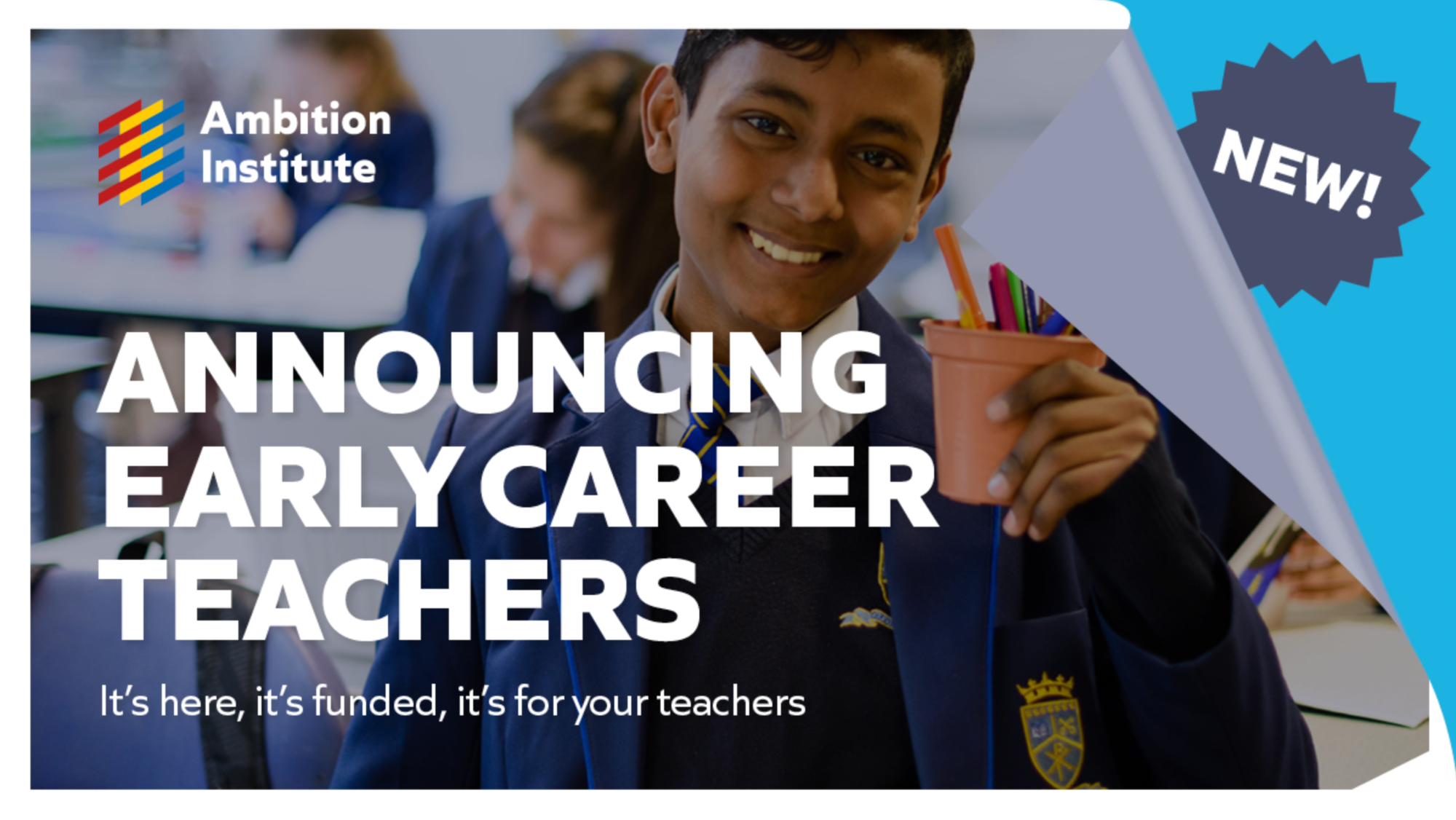 Unity Teaching School Hub is partnering with education charity Ambition Institute to deliver a fully-funded induction programme, Early Career Teachers, designed to develop the knowledge and skills of early career teachers and their mentors over two years.
The Programme
The Early Career Framework is the evidence base which underpins the entitlement for early career teachers' (ECTs) professional development. It outlines the knowledge and practice ECTs need to learn and embed in their first two years of teaching. Thinking builds on the Early Career Framework to help educators develop expertise, improve wellbeing and job satisfaction.
Structure
The programme covers the Early Career Framework through three termly strands of learning, with a core thread throughout. They are:
Behaviour
Instruction
Subject
What you learn
All the 'learn that' and 'learn how to' content of the Early Career Framework
What effective teaching looks like, through specific examples and explanations
How to keep getting better, so you can continue to improve and thrive.
How you learn
Face-to-face training, virtual peer-learning groups, expert-led webinars and weekly video tutorials; alongside support for effective mentoring.
Content is designed and delivered by experts in teacher education, drawing upon the best available evidence in how teachers learn.
Programme components have been designed to fit with the demands of schools and the busy lives of teachers.


Cost
The Early Career Teachers programme is free to schools. It is fully funded by the Department for Education.
Benefits of the Early Career Teacher programme
Staff Retention: Provide quality professional development and mentoring that new teachers need to consolidate and become effective and satisfied in their roles, and stay in the profession.
Cutting edge insight: Give early career teachers and mentors access to the best available evidence, alongside internationally-recognised effective practice from around the world.
Curriculum: The Early Career Teachers programme is a blended learning experience, providing teachers and their mentors with high quality, evidence-informed training and materials, alongside scaffolding to ensure effective mentoring.
The Early Career Framework and the opportunities it provides to new teachers is a game changer for the sector. We're really excited to be part of the team delivering this new entitlement for Early Career Teachers and their mentors." Marie Hamer, Design and Teaching, Executive Director Learning, Ambition Institute