Get into Teaching Info Events Autumn '23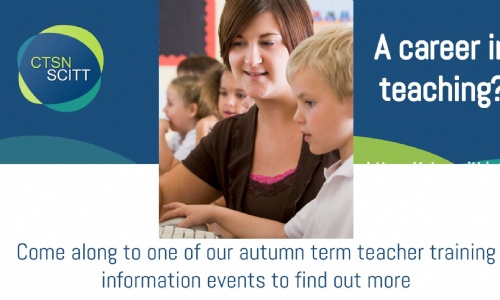 Interested in becoming a teacher?
Attend one of the teacher training information events for expert advice and support on how to get into teaching and the non-salaried and salaried routes available. Hosted by our friends and colleagues at CTSN SCITT.
WHat's stopping you? There are numerous online and face-to-face events. Go on, take the first step!